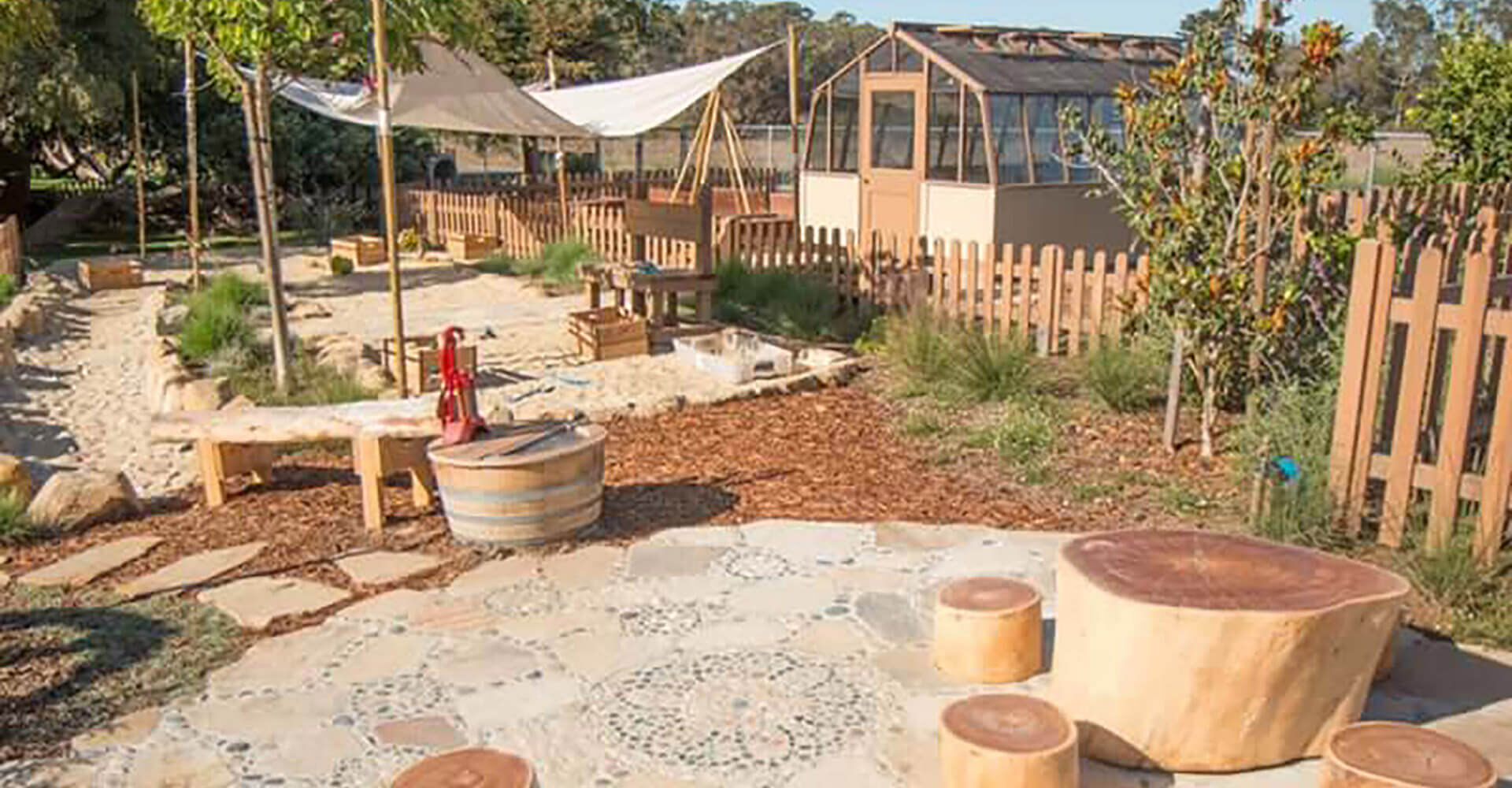 Orfalea Family Children's Center
Santa Barbara, CA
Orfalea Family Children's Center at UCSB is the primary daycare and preschool for the children of faculty, staff and students at the University. While they have a reputation for the highest quality in early childhood education, their outdoor play facilities were outdated and needed extensive renovation to match their stellar curriculum.
S & S Co partnered with architectural firm True Nature Design to bring to life a state of the art playground and park, complete with Hobbit House, climbing wall, tricycle track, communal greenhouse, musical fence, gardens, dry creek bed, willow branch huts, child powered water pumps and more.
The facility remained open during construction, which meant creating a schedule around drop off's and nap times, and maintaining a meticulous level of safety and organization at all times. This was a unique and exciting project for us, and we were thrilled to see the children's faces light up at the Grand Opening!